Forty-four year old Randy Lee Tenley was struck and killed by two automobiles last Sunday in north-western Montana, apparently attempting to stage a Bigfoot hoax. Standing on Highway 93 and dressed in a military style guille suit, Tenley was first struck by a 15 year old girl who couldn't steer her car out of the way. As he laid in the middle of the right lane, a second car driven by a 17 year old girl ran him over.  As of now there is no report of the vehicles being associated.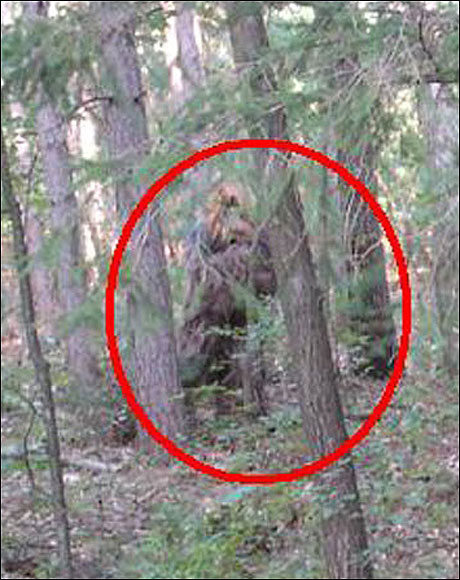 We can't really know what drove Tenley to dress up in a guille suit and wander around Highway 93. The incident could have been a suicide racked with delusion. Tenley may have sought fulfillment in instilling the two girls with a fear cemented in American mythology. He could have just been drunk and decided he had a good idea. I'm not sure he got what he initially set out to gain, but if Tenley's motive was to create a big-foot hoax, he succeeded. It's just unfortunate that he was left dead on Highway 93 and discovered to be a hoax in the process.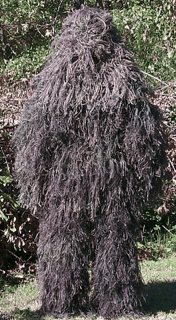 I think Tenley is one of many American heroes who continually re-wet America's possibility  for undiscovered strangeness. He's a role model. He placed his own identity aside to take on the role of Bigfoots before him. I like to imagine him drunk, bumbling, suicidal, scaring the shit out whoever he can in the middle of the woods. We need more humorous dingbats like this in the world. If  this was in fact a suicide, it's genius. Why would Tenley want to off himself as Randy Tenley, when he could do it as Big Foot. If I ever hit rock-bottom, I'd dress up as Santa Claus, break into some NRA member's house during Christmas, and let the gun-wielder do the dirty work. Imagine the looks on the kid's faces.
Big Foot is an equal balance of hoax and mystery. His existence, or lack thereof, stimulates the public's retrieval of  American folklore. It is a facet of our culture that sometimes calls for a middle-aged  man dressed head to toe in camouflage to wander around the middle of nowhere (hopefully drunk, because that shit's funny,) waiting for his moment to live vicariously through tall tales.
Tweet